Welcome to October, the Month of the Rosary!  Music Ministry has prepared this Marian gift for you! Special thanks to Jill Houston for her ASL interpretation!
Music Ministry continues to help us reflect on the beauty of Saint Joseph as we journey through the Consecration to our Spiritual Father as one parish!
Theme song of the Consecration to Saint Joseph:
This meditation covenant hymn helps us reflect on the reality that Saint Joseph and Mary shared a total love for their family and total trust in the Lord, in the "blessings and the sorrows."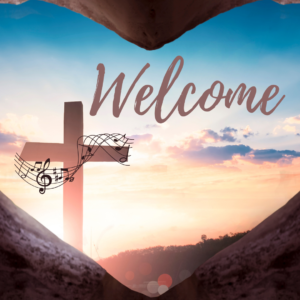 At Our Lady of Lourdes, we are passionate about music as worship! In worship, music is an integral part of the liturgical experience.  It lifts the senses and invites us to actively participate in the praise and worship of God, not only through singing, but through listening.
Sacred music has the capacity to express both joy and lamentation; it asks for mercy and forgiveness and offers thanks and praise to the Creator.  When we assemble as a community, music does not merely support liturgy; music IS our prayer.
Come join us and share your musical gifts!
Music library skills, theater skills, organizational/planning skills are also needed. Email Veronica Kennedy at vkennedy@ollrichva.org with your contact information and areas of interest.
OLL Music Ministry Choirs/Ensembles:
OLL "Sit and Sing' Choirs: Sing the four main hymns at weekend liturgies with the choir.  Come 25 minutes early to practice the hymns.  No attendance at weekly rehearsal required. Note: No instruments are used in this program
OLL Weekend Mass Choirs: Focus on SATB singing and special octavo preparations and presentations.  Performs special music at weekend Masses and for special liturgies.  Rehearses Wednesdays from 7:30-8:30pm [9pm for special seasonal rehearsals].
OLL Youth and Teen Choir Ensemble: "Ring and Sing" –Seasonal choral and instrumental group [Grades 6-12]. Special presentations and liturgies. Scheduled Rehearsals.
OLL Children's Choir: "Ring and Sing'–Seasonal choral and instrumental group [Grades 1-5].  Special presentations and liturgies.  Scheduled Rehearsals.
OLL Instrumental and Handbell Ensemble: By audition-Liturgical instruments–Intermediate to advanced.  Seasonal and weekly participation available.  Scheduled Rehearsals.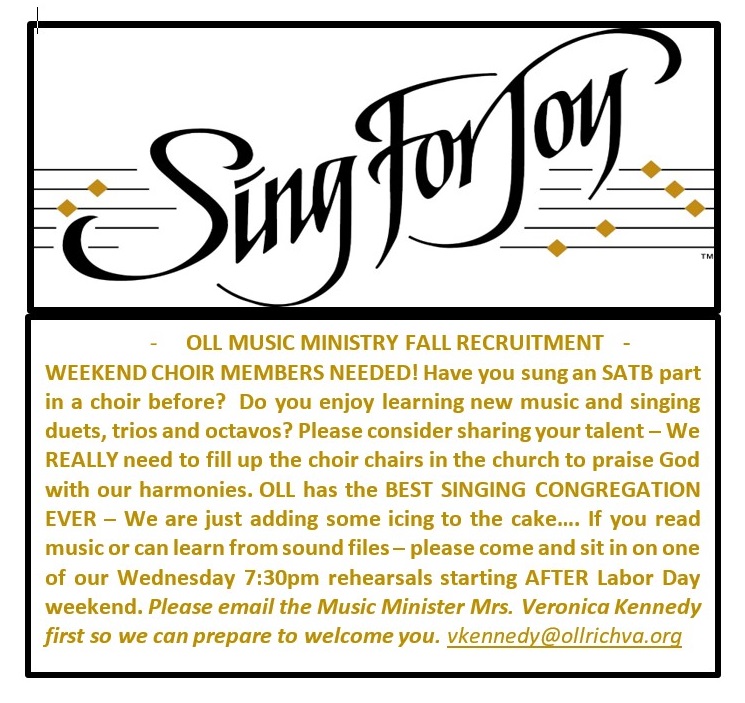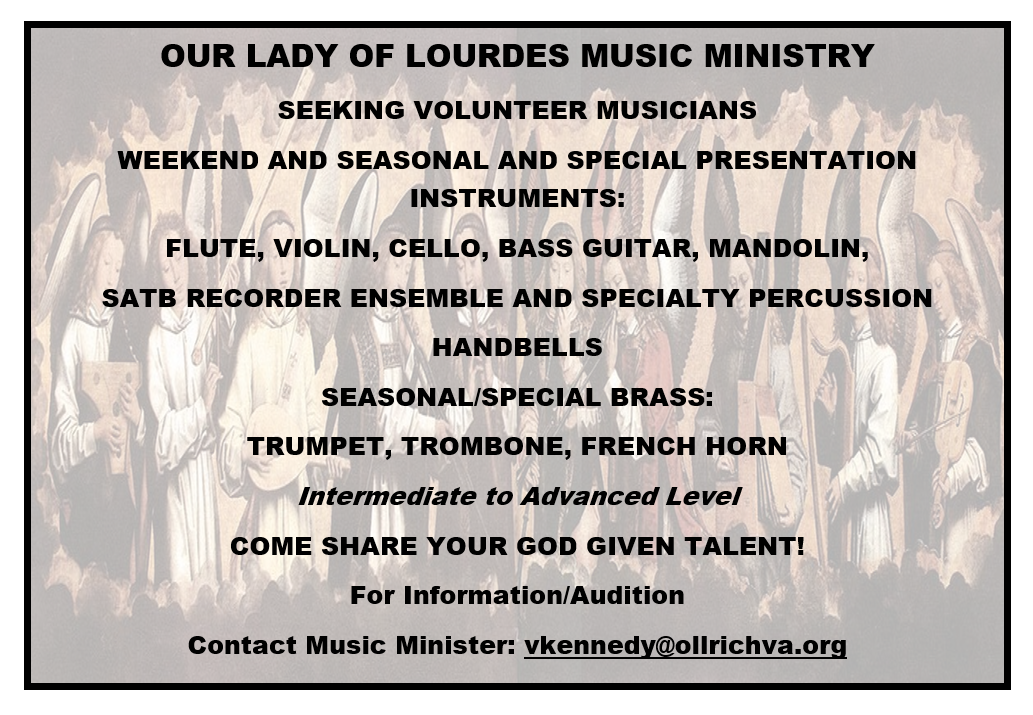 Features:


Music Ministry – FUNERALS: Our Lady of Lourdes needs Resurrection Choir Members to sing for comfort and support of the bereaved family. We rehearse 45 minutes before the funeral. Preludes start 15 minutes before the actual Mass begins. Contact Mrs. Kennedy to learn more or sign up!
Check out our Music Ministry's Outreach work!