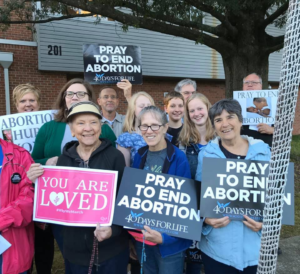 Our Lady of Lourdes Church believes strongly in faith in action!  We seek to live out the Catholic Church's teachings on social justice and human dignity.  For additional information or to volunteer, please contact Joan Dufour. 
Mary's Choice RVA Mission:
Mary's Choice RVA envisions a world in which every woman faced with an unexpected pregnancy can transform her life and make a new beginning with the support she needs in a loving, safe home in which she can give her baby the ultimate gift: life.
We are sponsoring a fund raiser for the ministry of Mary's Choice. These funds will support expectant moms with shelter and the needs for their babies. Please look for a basket with empty baby bottles in the Commons. Please take a bottle home and fill it with your loose change and bring it back the weekend of June 19, 2022!! God bless you and thank you for your love and concern for life.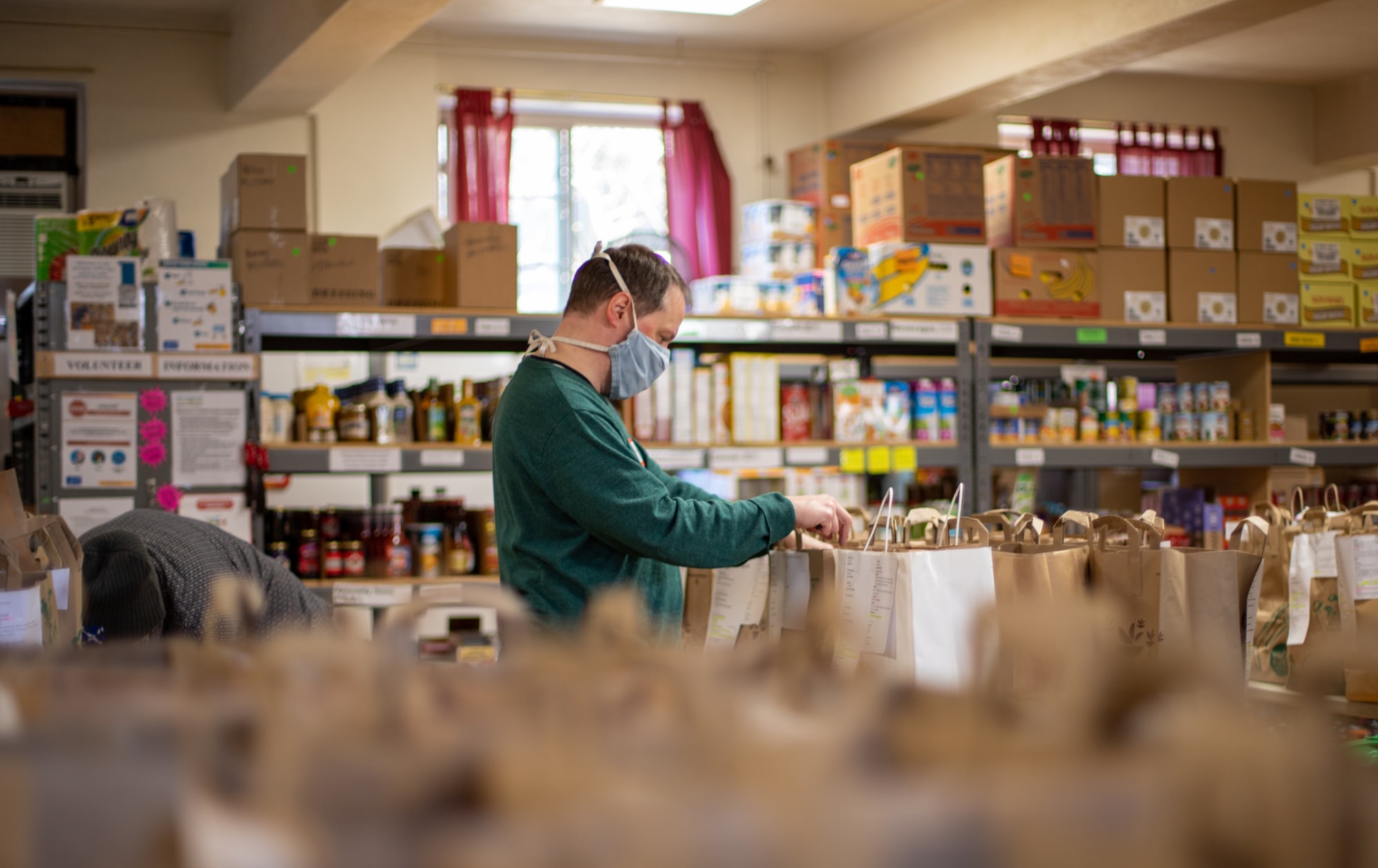 Food Pantry: Our Lady of Lourdes' food pantry feeds many individuals and families each month. We distribute food on Mondays and Thursdays from noon to 1:00pm by appointment. We also serve those who are in emergency situations. Our current Food pantry needs are: Beef Stew, Chicken, Peanut butter, Stewed/Diced tomatoes, Boxed potatoes and small soups.
Thank you for your assistance!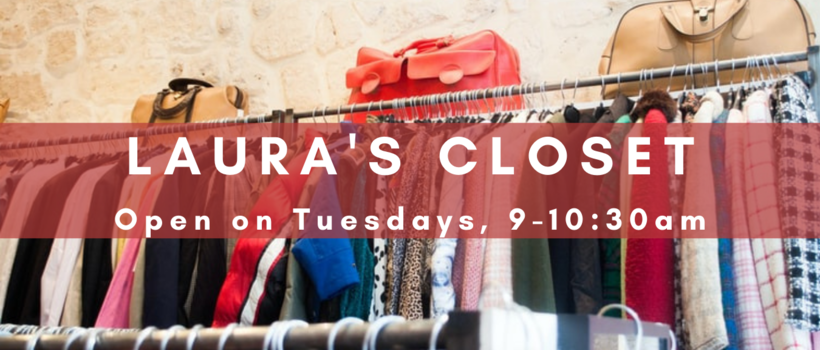 Laura's Closet: Laura's closet is open! We serve clients from 9-10:30am each Tuesday.
Announcements: We are currently accepting SPRING clothing only. Thank you for your support!
Thank you.
Do you know how Laura's Closet got it's name?  Click here for a history of this important ministry.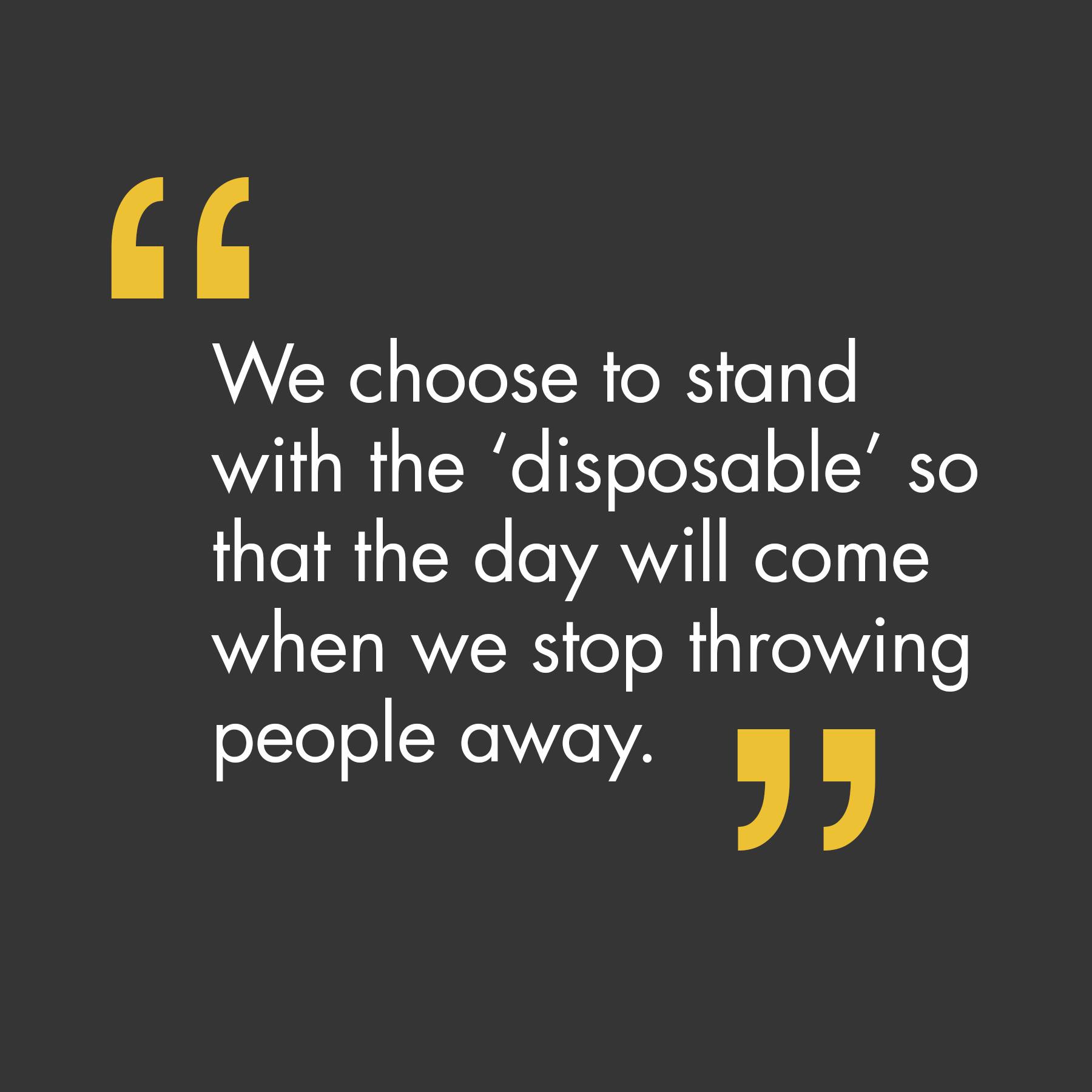 Doctor Assisted Suicide: Good news!  The Joint Commission on Health Care voted NOT to include assisted suicide as one of its study topics in 2022.  Thanks to your advocacy, the Commission chose NOT to waste any more time or taxpayer money on studies or workgroups on assisted suicide – a topic the Commission already studied for two years! This is a major victory for grassroots advocacy. THANK YOU for standing up for the disabled, elderly and other historically underserved Virginians who would be at greater risk of coercion, abuse and medical mistakes if our law against assisted suicide were repealed. We will continue to monitor the work of the Commission and any deliberations of the General Assembly on this topic.
Pray for Life:
Hundreds of Virginians who oppose abortion gathered near the state Capitol on Wednesday, April 27th. for the annual Virginia March for Life rally. People of all ages were in attendance, from young children to elected officials, bishops and priests. The marchers congregated at the steps of the Virginia Capitol Building. Bishop Barry C. Knestout of the Diocese of Richmond spoke at the rally and delivered an opening prayer. Ava Pillard of Grace Christian School in Hanover County sang a rendition of the National Anthem. Along with Bishop Barry Knestout and Lieutenant Governor Winsome Sears the speakers included Jeanne Mancini, president of the March for Life Education and Defense Fund, Victoria Cobb, president of The Family Foundation, Olivia Gans Turner, president of the Virginia Society for Human Life, and Dr. Alveda King, niece of Dr. Martin Luther King, Jr. and founder of Alveda King Ministries.
Attendees at Virginia's fourth March for Life were joined by an unexpected participant on Wednesday — Gov. Glenn Youngkin, who announced plans to join just a day before the annual anti-abortion event.
If you are interested please take time to view the youtube speakers who attended:
Is Abortion Really Healthcare? Click here to hear three arguments to this question.
Human Trafficking: Human trafficking violates the sanctity, dignity, and fundamental rights of the human person. The United Nations Protocol to Prevent, Suppress, and Punish Trafficking in Persons defines it as "the recruitment, transportation, harboring or receipt of persons by means of force, fraud or coercion…for the purpose of exploitation." According to the U.S. State Department, human trafficking appears in "many guises", often taking the form of commercial sexual exploitation, the prostitution of minors, debt bondage, and involuntary servitude. The United States government, and increasingly the international community, utilize the umbrella term "trafficking in persons" to define all forms of modern slavery.  For statistics, common myths, and the Catholic Response on Human Trafficking, click here.