Becoming Disciples
Our goal is for every youth in our parish to engage in meaningful formation and to help them take their next steps toward a deeper relationship with Christ and His Church.
YOUTH ACTIVITY SIGN-UPS
August 19, 2023: EPIC Middle School Rally
Confirmation certificates are available for those confirmed in April 2023. Please come by the parish office during office hours to pick up your certificate!
Office Hours
Monday – Thursday     9:00 AM – 4:00 PM
Friday     9:00 AM – 12:00 PM
---
PHOTO GALLERY
Spikeball with the Seminarians June 3, 2023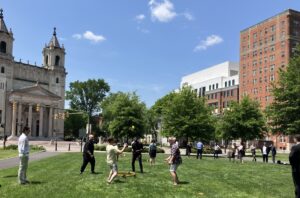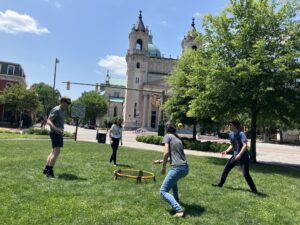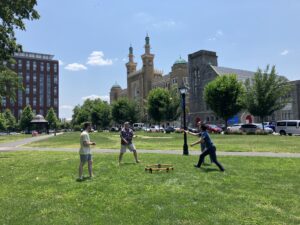 Diocesan Youth Conference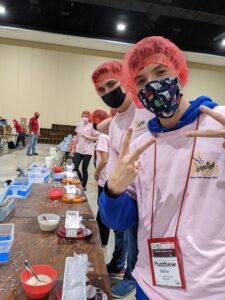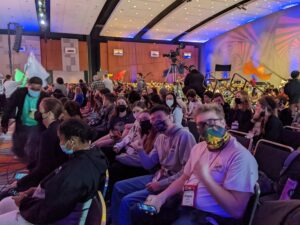 Kickball